Systemic Sclerosis (SSc) is an autoimmune disease characterized by vasculopathy, fibrosis of the skin and internal organs, inflammation and general immune system abnormalities. MD Biosciences uses the chemotherapeutic antibiotic bleomycin to induce SSc in CD-1 mice as a model to explore the pathogenic mechanisms involved in SSc. Implementing the use of osmotic mini-pumps containing bleomycin allows for a more stable and convenient SSc murine model that encompasses multiple features of human disease. This model may be used in therapeutic programs related to SSc, and more broadly, fibrotic diseases.
Model Validation Options
Multiplex cytokine profiling
Histological analysis
Additional fibrotic assessments
All of the below images are H&E samples taken from mice. They are representative of microscopic findings in the skin at day 10 in this model.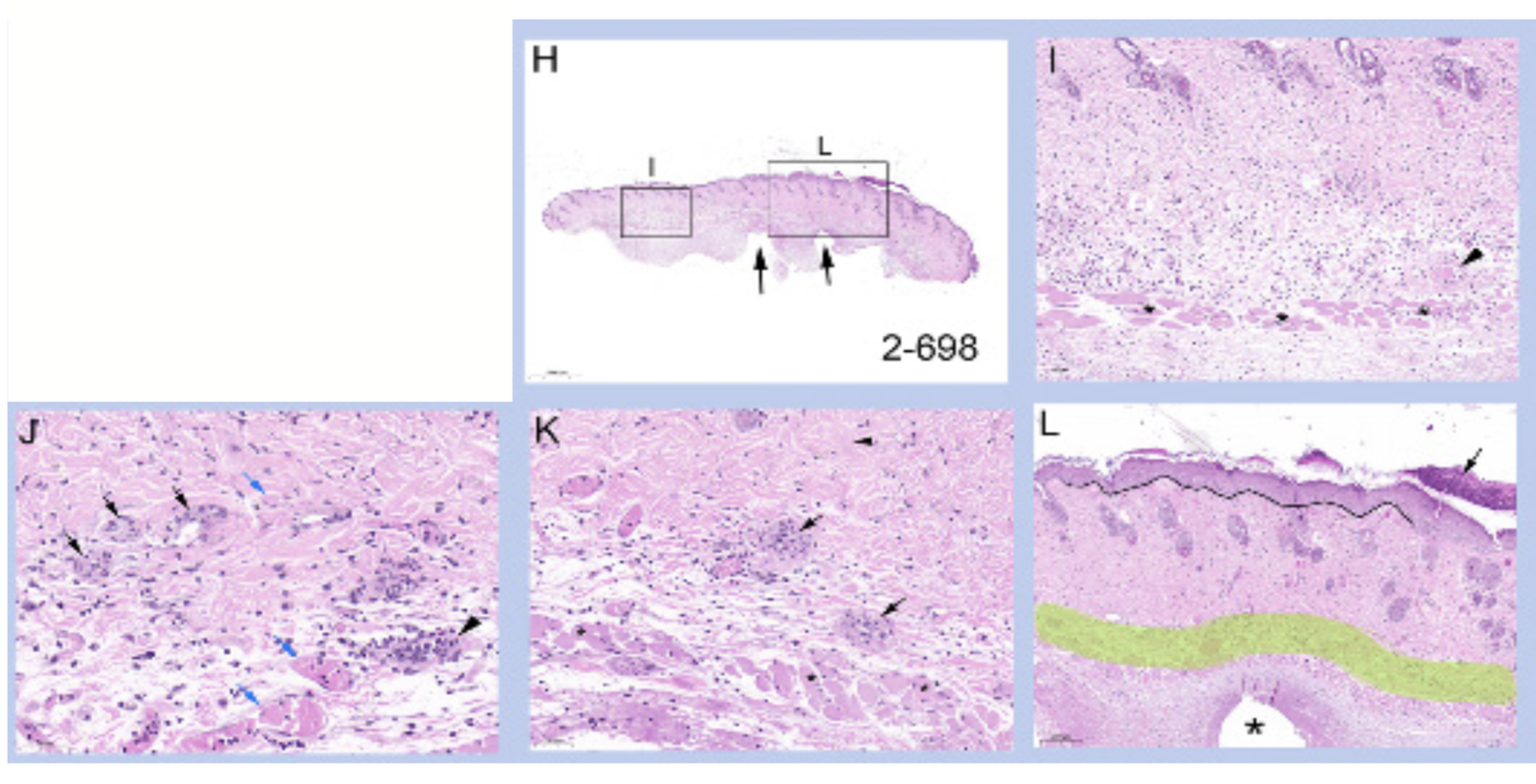 Figure 1. H-L: Bleomycin group
H. The boxed areas are shown as indicated.
I. Diffuse moderate edema in the deep dermis and in the subcutis and moderate multifocal inflammation.
J. High magnification of changes in the deep dermis.