Immunohistochemistry (IHC) is a highly useful technique for detection and quantification of target epitopes (e.g proteins, structures, cellular components, etc) in a wide variety tissue types. Applicable to fresh, frozen and FFPE samples, IHC utilizes high specificity antibodies for visualization of protein expression patterns, providing quantitative, qualitative and temporal information on processes taking place in tissues. Antibody-epitope interactions are visualized through secondary staining of samples with an additional antibody that has been conjugated to either a color-producing enzyme (chromogenic staining) or a fluorophore (immunofluorescent staining, or IF).
Our scientists are experts in IHC staining for a variety of analyses across multiple species and tissue types. Many of our preclinical models include disease-specific markers for characterization of highly-relevant expression data, for instance, A) GFAP expression for visualization of astrocytes and B) tyrosine hydroxylase expression for visualization dopaminergic cells (from brain sections of our 6-OHDA-induced Parkinson's disease model in Rats).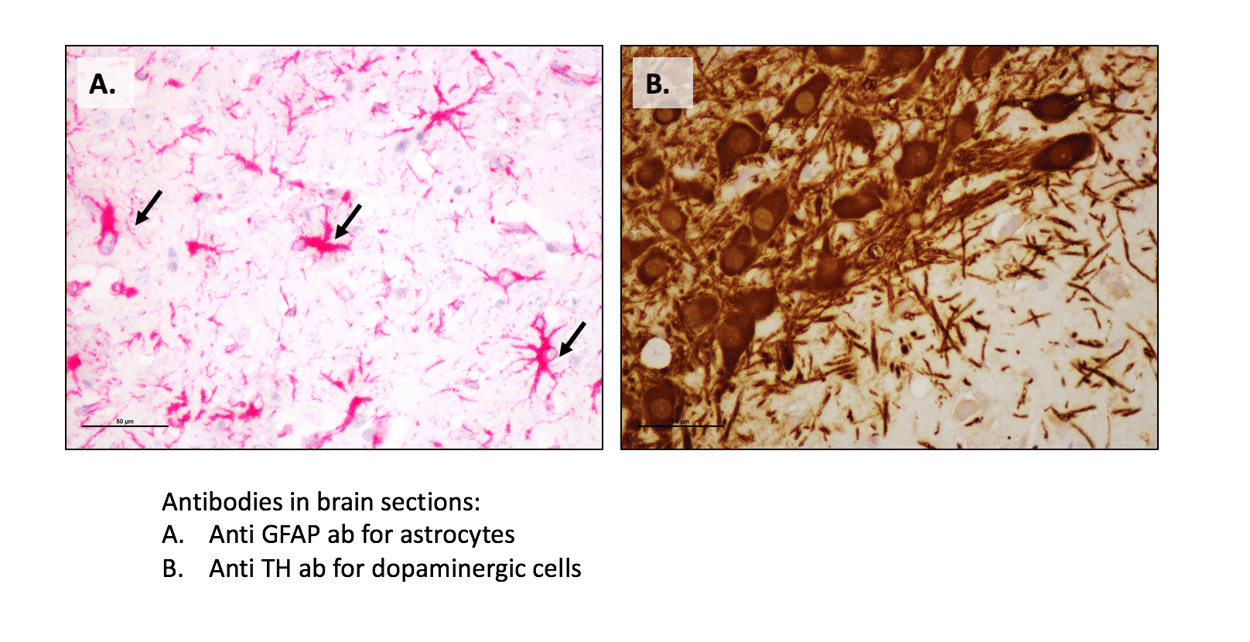 ---
Advanced capabilities for antibody validation & staining optimization
Contact us regarding your specific needs in assay development and antibody optimization.
---