MD Biosciences Expands into New State-of-the-Art
Research Facilities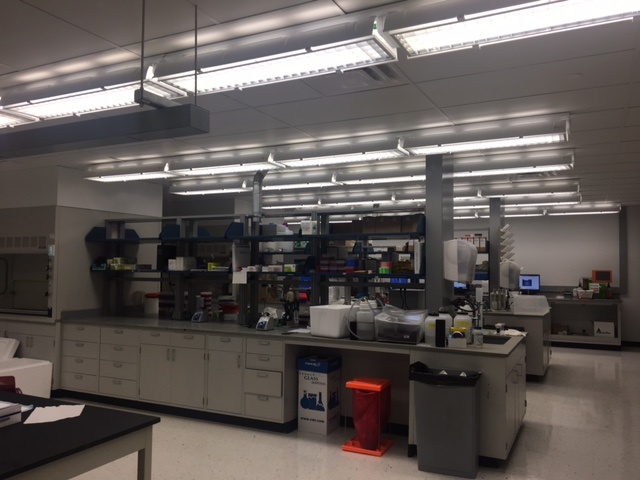 (New research facilities to play pivotal role in Life Sciences Innovation)
St. Paul, Minn, (11.28.2016) - MD Biosciences announces its moves to new, expanded facilities in the United States and Israel. The larger research facilities will enable MD Biosciences to accommodate its growing clinical and preclinical services, its collaborative research and development activities, plus its growing drug development programs.
The new, purpose-built facilities feature state-of-the-art in vivo and in vitro laboratories, including larger space resources for CLIA proteomic and genomic analyses, and clinical flow cytometry work. The MD Biosciences histology and pathology laboratories have also been expanded to provide more complex GLP capabilities in the CNS, skin, immune-oncology and inflammatory therapeutic areas. To further accommodate specific project requirements - the new facilities also feature extensive Class 100 cleanrooms.
As part of the new US facility, MD Biosciences will serve as the core anchor for Incubology, Inc., the new science park and incubator facility located in Oakdale, just east of Saint Paul, Minnesota. Incubology will host start-up and established companies from the pharma, medtech, chemistry and healthcare data sectors.
About MD Biosciences
MD Biosciences is a research and development company founded in 1991 with four business divisions. MD Biosciences CLIA laboratory provides assay development and clinical testing services for clinical stage programs. MD Biosciences Preclinical Services provide contract research services for drug development in areas including immuno-oncology, CNS, inflammatory and metabolic diseases. Early stage compounds in the area of neuropathic pain and cancer are being developed through MD Biosciences Innovalora Ltd. Finally, MD Biosciences is a manufacturer and distributor of proprietary products for industrial and academic drug discovery laboratories.
Contact: Jane Smith
MD Biosciences Inc.
1 Imation Way
Oakdale, MN 55128
Toll Free: 888-876-3246 or 651-641-2881
Email