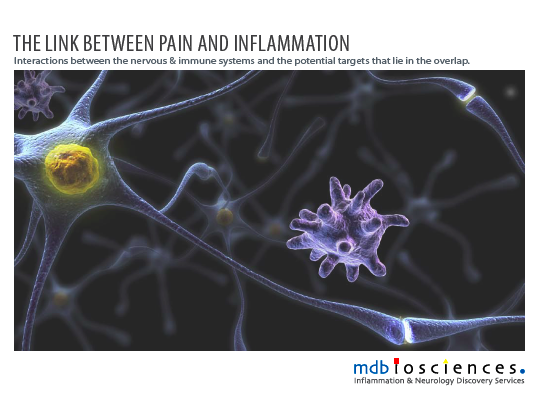 Neuropathic pain presents a wide variety of challenges to researchers, not the least of which is the simple fact that neuropathic pain, by definition, requires neuronal damage, which in turn automatically initiates immune response that often inflicts further neuronal damage. The interactions between the nervous system and immune system in the case of neuropathic pain make for a very complex story that is only beginning to unfold:
At the anatomical-level, neuro-immune interactions have been shown to take place all along the pain processing pathway. This is partially facilitated by increased permeability of the blood-brain barrier following SCI or peripheral nerve injury.
At the cellular level, neuro-immune interactions involve a variety of cells including mast cells, neutrophils, macrophages and T cells as well as glial cells with immune-like functions.
At the biochemical level, factors either directly produced by involved leukocytes and immune system factors released by glial cells expose prominent potenital therapeutic targets.
As neuroimmunologists find interactions between the nervous and immune systems, well-kown disorders may be found in the overlap. This eBook explores the immune system, inflammation, pain processing as well the various cells involved in the neuro-inflammation aspect of neuropathic pain and the potential inflammation-related drug targets.