Immunoinhibitory checkpoints — act as the BREAKS of an immune system — shutting down the adaptive immune response. While inhibitory checkpoints such as PD-1 and CTLA-4 are important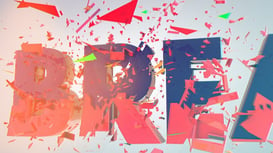 in the long-term prevention of auto-immune disorders, cancer will often take advantage of these signaling molecules to avoid destruction by the host immune system. In light of this, development of antagonistic monoclonal antibodies to block these signaling molecules has led to the FDA approval of both an anti-CTLA-4 monoclonal antibody, ipilimumab, and two anti-PD-1 antibodies, pembrolizumab and nivolumab, for the treatment of cancer.
These immunotherapeutic treatments have demonstrated versatility in the treatment of multiple cancer types. Nivolumab — first approved for the treatment of metastatic melanoma in late 2014 — has since been approved for treating advanced lung cancer and renal cell carcinoma, further illustrating the versatility of this immunotherapeutic approach. While demonstrating promise as single agents, the efficacious effects of these therapies are dramatically improved when they are used in combination with other chemo-radiation, or immuno-therapies. This exciting area of therapeutic potential is still in its infancy and continues to grow as more and more is learned about harnessing the body's own capabilities to destroy cancer.
MD Biosciences has established a cancer research program that includes an immunology focus to assist clients in their research and development of cancer therapies. Our team of scientists possess a solid background in immunology and cancer immunotherapy and are excited to assist research and development work in this growing field.