MD Biosciences providing up-to-date news coverage compiling posts from science journals including GigaScience, Nature Communications, Nature Biomedical Engineering, ScienceDaily and Scientific Reports reporting fascinating and innovative discoveries happening all over the world across a wide variety of disciplinary areas. Skim the titles below to catch up on what is happening and to learn what the team at MD Biosciences is reading about. Follow the links to read more about something that catches your eye!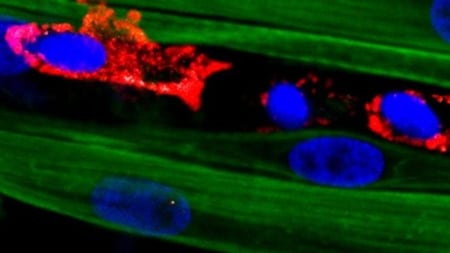 WEEKLY SCIENCE HIGHLIGHTS
High levels of fibroblast growth factor 23 (FBGF 23) is associated with structural changes in brains of individuals with chronic diseases like kidney disease and other health conditions including high blood pressure. This discovery provides therapeutic possibilities for improved brain health including dietary adjustments. Published in PLOS ONE by scientists at University of South Carolina and reported by GEN news.
---

---
Researchers Identify a Protein to Target Human Glioblastoma Cells
Researchers at Ichahn School of Medicine at Mount Sinai discovered that blocking the TEAD1 gene in glioblastoma multiforme (GBM) cells affected the ability of cancer cells to proliferate. Moreover, inhibiting TEAD1 significantly slowed the rate of cell migration. Published in Nature Communications, reported by GEN news.
Genome Sequencing for Cane Toads Complete
Published in GigaScience, researchers from UNSW Sydney are searching for strategies for population control of cane toads, a poisonous species that is a threat to many native Australian species.
---

---
Gains In Muscle Regeneration Therapies
A study in Nature Biomedical Engineering showed that immune system cells play a profound role in muscle regeneration, illuminating novel therapeutic possibilities for studying degenerative muscle diseases. Reported by ScienceDaily.
An Electro-magnetic Gene in Glass Fish: Potential Target for Parkinson's
A report out of the University of Michigan describes a gene that responds to electro-magnetic waves. Scientists' attempts to control movement/navigation functions is promising for further understanding of neural mechanisms associated with Parkinson's Disease. Reported by ScienceDaily and published by Scientific Reports.

---
Hope you learned something new! Check back next Tuesday for informed, up-to-date science news, or

contact us

with specific inquiries.