MD Biosciences providing up-to-date news coverage compiling posts from science journals including BioSpace, Jama Neurology, New England Journal of Medicine, Nature Communications and Science reporting fascinating and innovative discoveries happening all over the world across a wide variety of disciplinary areas. Skim the titles below to catch up on what is happening and to learn what the team at MD Biosciences is reading about. Follow the links to read more about something that catches your eye!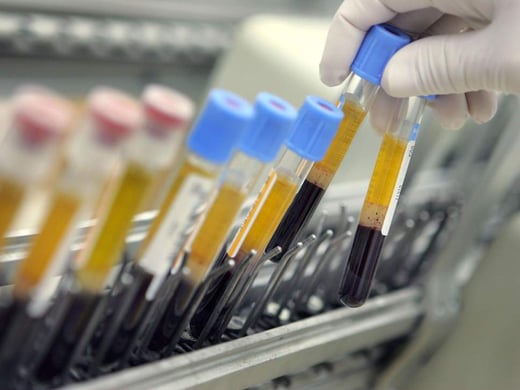 Image from: The Independent
WEEKLY SCIENCE HIGHLIGHTS
Chemo-Immuno Treatment Improves Breast Cancer Outcomes
With a need for more effective therapies, Dr. Emens at the University of Pittsburgh School of Medicine recently ran a trial showing that adding the immunotherapy drug Atezolizumab to chemotherapy produced an increase in clinical benefits for patients with triple-negative breast cancer. Published in New England Journal of Medicine and reported by GEN news.
3D Printing Advancements: One Step Closer to Organ Tissue
University of Colorado Boulder team of engineers have developed a new technical technique that allowed them to create blood vessel microstructures that are customizable for various human diseases. The goal is to apply to this technique to treatment options for hypertension and other vascular conditions. Published in Nature Communications and reported by ScienceDaily.
---

---
An Alternative to X-Ray Crystallography
A molecular CT scan could offer dramatic advancements in drug discovery by uncovering the intricate diffraction patterns in crystals as shown by a study run at Standford University. Published in Science.
Scientists in Orlando, FL discovered that the fibrillary acidic protein biomarker remains in patients' blood for up to a week after a traumatic injury/accident. Their study, published in Jama Neurology, revealed that a blood test detected mild to severe brain lesions in adults with ~97% accuracy. This has potential to change the way physicians diagnose brain injuries while simultaneously limiting radiation. Reported by Independent.
---

---
Prominent ALPN-101 Activity in Inflammatory Arthritis and Neuroinflammation
A study run by a Seattle-based company discovered that ALPN-101, a dual ICOS/CD28 antagonist, significantly suppresses disease in murine autoimmunity models including the collagen-induced arthritis model (CIA), one that MD Biosciences offers. Published in BioSpace.

---
Hope you learned something new! Check back next Tuesday for informed, up-to-date science news, or

contact us

with specific inquiries.