It's Tuesday, which means MD Biosciences is providing coverage of the latest fascinating and innovative discoveries happening all over the world across a wide variety of disciplinary areas. This week's blog is compiling posts from science journals including Nature Communications, Nature Structural and Molecular Biology, United Press International Phys News, ScienceDaily and Science. Skim the titles below to catch up on what is happening and follow the links to read more about something that catches your eye!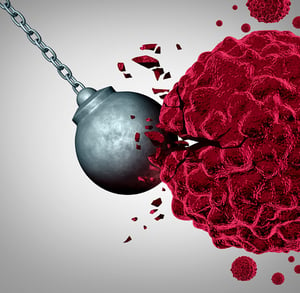 WEEKLY SCIENCE HIGHLIGHTS
Memory Reversal Seen in Mice with Alzheimer's Disease
Alzheimer's disease often develops from a combination of environmental and genetic risk factors that influence epigenetic changes. High levels of repressive histone modification are typically seen in those with Alzheimer's, which is what inspired the Physiology Department at University of Buffalo to inject mice who had Alzheimer's with compounds designed to prevent the enzyme controlling repressive histone modification. Their study produced memory reversal for up to a week in mice, setting themselves up for deeper digging into a more permanent solution. Reported by United Press International.


Light Sensitive Recombinase Reveals Complex Neural Circuits
A Korea Advanced Institute of Science and Technology (KAIST) team is using a light-sensitive photoactivatable recombinase for genetic manipulation for in-vivo studies. The light-sensitive property of photoactivatable Flp recombinase will be useful for controlling genetic manipulation in deep-brain regions with a light-emitting diode. This is a valuable strategy for non-invasive identification of gene functions that include highly complex neural circuits. Reported by ScienceDaily and published in Nature Communications.
---

Scientist Behind CRISPR Babies Causes Major Uproar
Ke Jiankui is the Chinese researcher who claimed to successfully engineer HIV resistance to the genomes of female embryos in November of 2018. This first-time achievement used CRIPSR, a genome-editing technique never used on human embryos prior to implantation. He is receiving much ethical criticism, resulting in his retirement from teaching and research. Reported by Science.
Identified Role of Not1 Protein In Cellular Synthesis
A team of researchers at the University of Geneva (UNIGE) have identified a primary role of the Not1 protein, conserved in all eukaryotic organisms. It allows proteins that must work together, to be synthesized at the same time. This previously unknown function is valuable since it provides insight into one of the most fundamental elements of cellular synthesis. If this process fails to work, many diseases can develop as a result. Reported by Phys News and published in Nature Structural and Molecular Biology.
---

---
New Genetic Cause of Arthritis Discovered
Identical twin toddlers who had severe arthritis helped a team of researchers at the Flanders Institute for Biotechnology identify the first gene mutation that is linked to causing arthritis, particularly the juvenile form found in young people. They explored the DNA of individual blood cells to model the genetic defects in a murine model, and their findings show great promise for future arthritis treatments. Reported by ScienceDaily.
---

---
Hope you learned something new! Check back next Tuesday for informed, up-to-date science news, or

contact us

with specific inquiries.