It's Tuesday, which means MD Biosciences is providing coverage of the latest fascinating and innovative discoveries happening all over the world across a wide variety of disciplinary areas. This week's blog is compiling posts from science journals including BBC News, Forbes, Nature Medicine, Neuroscience News, News Medical, and Communications Biology. Skim the titles below to catch up on what is happening and follow the links to read more about something that catches your eye!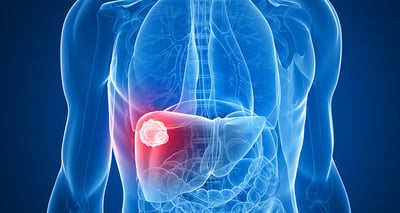 Image Credit (Sebastian Kaulitzki/Shutterstock):The Chemotherapy Sponge printed 3-D, inserted into veins by tumor to minimize side effects of cancer drugs.
A 3-D Sponge To Soak Up Cancer Drugs
A new device tested in pigs is a cylinder-like, small "sponge" created by a 3D printer. Image pictured above. This sponge is put inside a vein beside a tumor that is being treated with chemotherapy so that the sponge can absorb drug excess before it permeates through the body -- thereby minimizing the harmful side effects often associated with cancer treatment. Reported by Science News.
First Child Ever Given CAR-T Cancer Therapy
The first NHS patient to receive a therapy that utilizes the body's own cells to fight cancer was an 11 year old boy, Yuvan. CAR-T involves extracting immune cells to modify them to recognize cancer cells. Learn more about this personalized treatment option by clicking on the title. Reported by BBC News.
New Immunotherapy for Metastatic Cancer Patients: Eliminates All Tumors
An article published in Nature Medicine described findings from the National Cancer Institute study regarding a new immunotherapy approach. Their work led a woman who had advanced metastatic breast cancer --with only had months to live-- to experience a complete disappearance of all tumors in her body and now is in remission. The research shows how naturally occurring tumor infiltrating lymphocytes (TILs) were extracted from the woman's body, grown externally to boost numbers, then injected into her body again. The patient previously received many types of hormonal and chemotherapies but the cancer kept progressing. Reported by Forbes.
Largest Database Map for Alzheimer's Disease
Researchers from around the world have been compiling the largest dataset with intricate details highlighting structural and chemical differences between brains with Alzheimer's and healthy brains. Mapping 6 brain regions there have been 5,000 protein markers identified. These key points can help researchers find links between animal and cell disease models for future targeted treatment options. Reported by Neuroscience News and published in Communications Biology.
Changing the Way We Study Microbiomes and Links to Disease
A team from the Wellcome Sanger Institute, Hudson Institute of Medical Research and EMBL's European Bioinformatics Institute have grown and sequenced over 730 bacteria strains of fecal samples from 20 patients in the United Kingdom and Canada. As a result of this strain analysis, over 270 individual bacteria species, 173 of which are newly identified species, and 173 are newly isolated. This genome collection from individually isolated species will aid scientists in determining specific bacteria present in communities of people and to more deeply explore the roles bacteria strains play in certain diseases. Reported by News Medical.
Hope you enjoyed this week's top finds! Check back next week for more and always feel free to reach out with study inquiries.