MB Biosciences is proud to announce our newly established electrophysiology capabilities suited for preclinical neuropathy research! Our lab has acquired the cutting-edge Dantec KEYPOINT Focus tool utilized to measure electrophysiological action potentials. Our scientists have applied these new capabilities in the assessment of Muscle Action Potential (measuring signals from the nerve to muscle) in rodent models of peripheral nerve injury. Using these capabilities, we can measure nerve regeneration, degeneration and protection in response to various treatments. This technology can be further applied to non-rodent species such are our pig translational pain models. Additionally, we are now offering measurement capabilities for Motor Action Potential with a specialized Renovo Neural paradigm—particularly useful for studies of EAE, MS, spinal cord injuries and CNS pain. Application of these capabilities specifically to EAE and MS models provide valuable insights into multiple areas of compound efficacy. View the graphs below to learn more about the ways in which using intraoperative techniques applied in the brain, peripheral nerve surgeries and spine has led us to developing models for monitoring impairment in neural activity. By empirically evaluating neural diseases and their physiological symptoms, we can effectively offer precise measurements for drug effect and treatment options.

To learn more about how this technology can be applied to specific study needs, please contact us.
In-vivo neurophysiology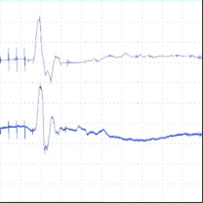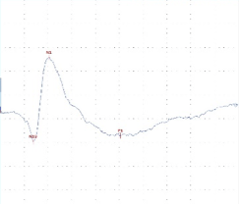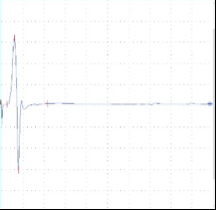 Figure 1. A) CNS model - Transcranial electric motor evoked potentials (tcMEPs) were recorded from the bilateral tibialis anterior (TA) muscles using paired subdermal needle electrodes. TcMEP stimulating electrodes were placed anterior to the C3 and C4 scalp positions. B) Pain and sensory model - Somatosensory evoked potential (SSEP) - electrodes were placed along the medial aspect of each ankle at the malleoli for bipolar stimulation of the posterior tibial nerves (PTN). Somatosensory evoked potentials (SSEP) were recorded over the cerebral cortex using subdermal needle electrodes placed posterior to the C3 and C4 scalp positions. Recording electrodes were referenced to the FPz position on forehead. C) PNS model - Compound muscle action potential (CMAP) - recorded from the tibialis anterior muscle using paired subdermal needle electrodes. Stimulating electrodes were placed along the sciatic notch. Data were recorded from a Sprague Dawley rat.
A B C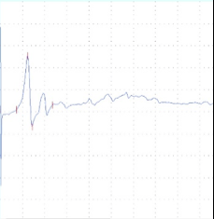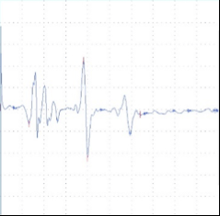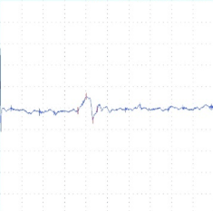 Figure 2: tcMEP Recordings from TA muscle in a multiple sclerosis model. A A healthy potential recorded from naive mouse (C57). B) Desynchronized potential recorded from a mouse treated with MOG demonstrating a clinical paralysis score of 1-2 (mild paralysis). Note multiple picks of potential, late latency for the main potential and extended duration of the total event. C) Small and weak potential recorded from a mouse treated with MOG demonstrating a clinical paralysis score of 3-4 (moderate paralysis).