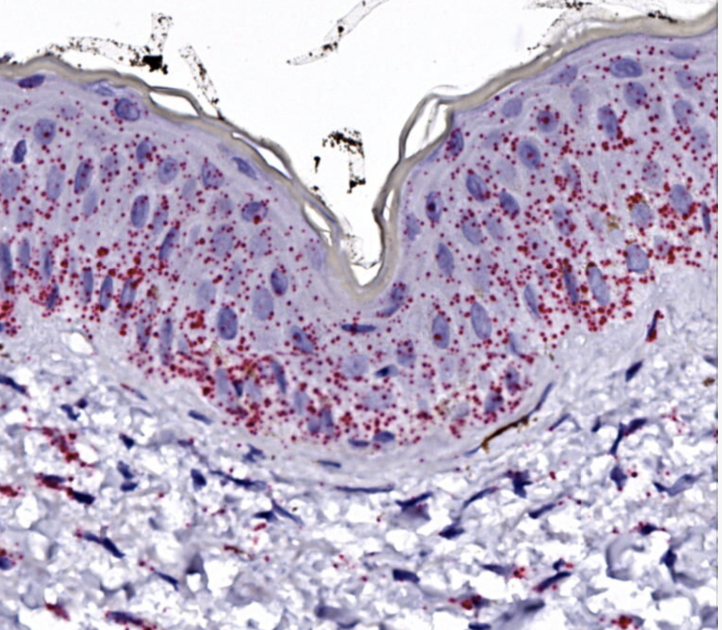 In-Situ Hybridization (ISH) and Immunohistochemistry (IHC) Services
Understanding biomarker expression patterns visually within tissue is crucial to our understanding overall physiology, allowing us to better perceive and diagnose diseased states. Both immunohistochemistry (IHC) and RNA in situ Hybridization (ISH) provide images allowing for assessment of localization and quantification of marker expression, while preserving the tissue integrity. IHC and ISH can be used together to validate data or provide complementary information.
The combination of both technologies can provide unique information. It can identify a secreted protein (like growth factors or cytokines) and its origin, identifying both the original cell and protein within the tissue sample. ISH can also be used for detection and quantification of the RNA target inside the tissue. The simultaneous analysis of RNA and protein expression of the same target genes allows for the identification of potential gene expression regulation mechanisms.
MD Biosciences offers fully automated IHC and ISH testing, which can be performed using both brightfield and immunofluorescence staining as singleplex or multiplex assays. In addition, we have the capability to combine IHC/ISH testing, allowing for protein/gene expression comparison simultaneously. With whole slide imaging and hosting capabilities, remote viewing, annotation and downloads are easily accessible. Moreover, we offer pathologist review and/or quantitative AI-powered image analysis.
---
How can our histology team assist with your research? Contact a scientist to discuss customized options that fit your needs!